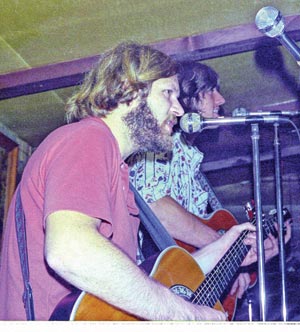 "Luther Lidd" began when Jeff Bove and his close friend Ian Mair started "picking and grinning" at a friend's farm near Landenberg, PA. Ian had remained close to Jeff s music from high school, but had never been a performing member of Jeff's bands. In 1974 that changed. With their acoustic guitars in hand, including Jeff's six and twelve string Ovations, they embarked on a musical journey that spanned over twelve years. The height of their live performances occurred in 1974 and 1975 when they played forty-eight straight weeks. Ian brought to Jeff his unique selection of Huddie Ledbetter, J. D. Cole and other blues songs in addition to "Jug Band Music" from Jim Kweskin and Dan Hicks. This was sprinkled with his keen sense of humor and tremendous showmanship (he could have been a top standup comedian if he chose to). Add to this backdrop Jeff s arrangements, productions and direction.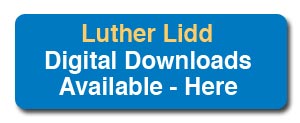 The result was a polished, entertaining, creative new direction - - fittingly called "Luther Lidd" - - the child of Martha Lidd. They stayed true to acoustic music in the mid-seventies and added Andy Eaton, lead singer of Martha Lidd and Little Tommy Tittlemouse, and family friend Charlie Reese on vocals. The vocal arrangements proved exceptional and took the music to another level. Ian, Jeff, Andy and Charlie began initially performing as a four piece.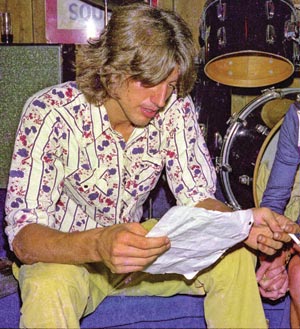 Ian and Jeff also continued writing music, joining forces to create the instrumental, "Typical Romance Poem", the title of the CD. The writing never stopped. Later, they added original Martha Lidd bass guitar player Dave Berry and drummer Jim Russell to complete the band. On this CD, the acoustic group performs a newly arranged version of "Baby Let Me Follow You Down", a song performed by Bob Dylan and written by the Reverend Gary Davis. This is followed by Huddie Ledbetter's "When I Was A Cowboy". The 'Potato Song", was a fun piece written by Jeff and is performed by the full band. "I Know You Rider" is a traditional whose roots are believed to derive from the turn of the century. The song evolved over the decades with various performers adding their special touches to this powerful song. The Grateful Dead often performed it. Charlie Reese sings lead vocal. This is followed by Leon Russell's "If The Shoe Fits", a good exemplification of Jeff s flat picking skills on lead acoustic guitar. "Long Time", a song by Jeff originally performed by Martha Lidd, is played by the full band.

"Reason Not Void" is a ballad written by Jeff that features Dave Berry on piano. Typical Romance Poem" is an instrumental suite that Jeff and Ian wrote in a single evening. It shifts from folk and country to Bach-like precision to jazz. These songs are surrounded by three special compositions that were created twelve years later in 1987 after lan and Jeff took sabbaticals from music to pursue their educations and careers, while Andy, Jim and Dave joined Scott Birney to form the Sin City Band. They are the first songs Jeff recorded in his studio. The CD opens with "Without Your Love", written by Jeff and Ian and sung by Jeff. It features Jeff on a 12 string electric guitar. This is followed by Ian's "Show Me Something". The CD closes with Ian's "Come To Me". On these three songs, Ian and Jeff are joined by Jamie Evans on drums and percussion, and Rick Zeising on keyboard and vocals. We were thrilled to find these tapes and pull together Jeff and Ian's special music.

We believe we captured its essence and some of Ian's indescribable humor as well.

Enjoy!


Performers on Luther Lidd "Typical Romance Poem"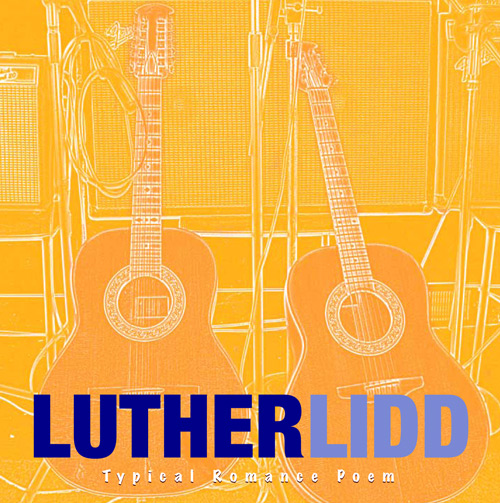 Dave Berry - Bass
Jeff Bove - Guitar and Vocals
Andy Eaton - Vocals and Percussion
Jamie Evans - Drums and Percussion*
Ian Mair - Guitar and Vocals
Charlie Reese - Vocals
Jim Russell - Drums
Rick Zeising - Keyboards and vocals*

* Appearing on Without Your Love, Show Me Something and Come To Me Recorded live at the Barnwood Tavern in Kennett Square, PA and at Hermines Tavern in Wilmington, Delaware in 1975; Without Your Love, Show Me Something and Come To Me recorded at the Cossart Road Studio, Chadds Ford, PA in 1987
.